These 5 song for infants are a great place to start if you are looking for ways to involve your very young children in circle time. Infants may not participate the same way as older students in music activities, but they still benefit from being exposed to music. Music offers a great vehicle for practicing skills that are vital to their development. For example, music activities offer opportunities to practice visual tracking, fine and gross motor movements, social skills, and tactile skills. Don't feel discouraged if your infants don't actively participate by clapping or dancing. Passive engagement is just as valuable, and will still allow them to benefit from the experience. Try a few of these activities with your little ones and let us know how they go!
#1 Who is Here Today?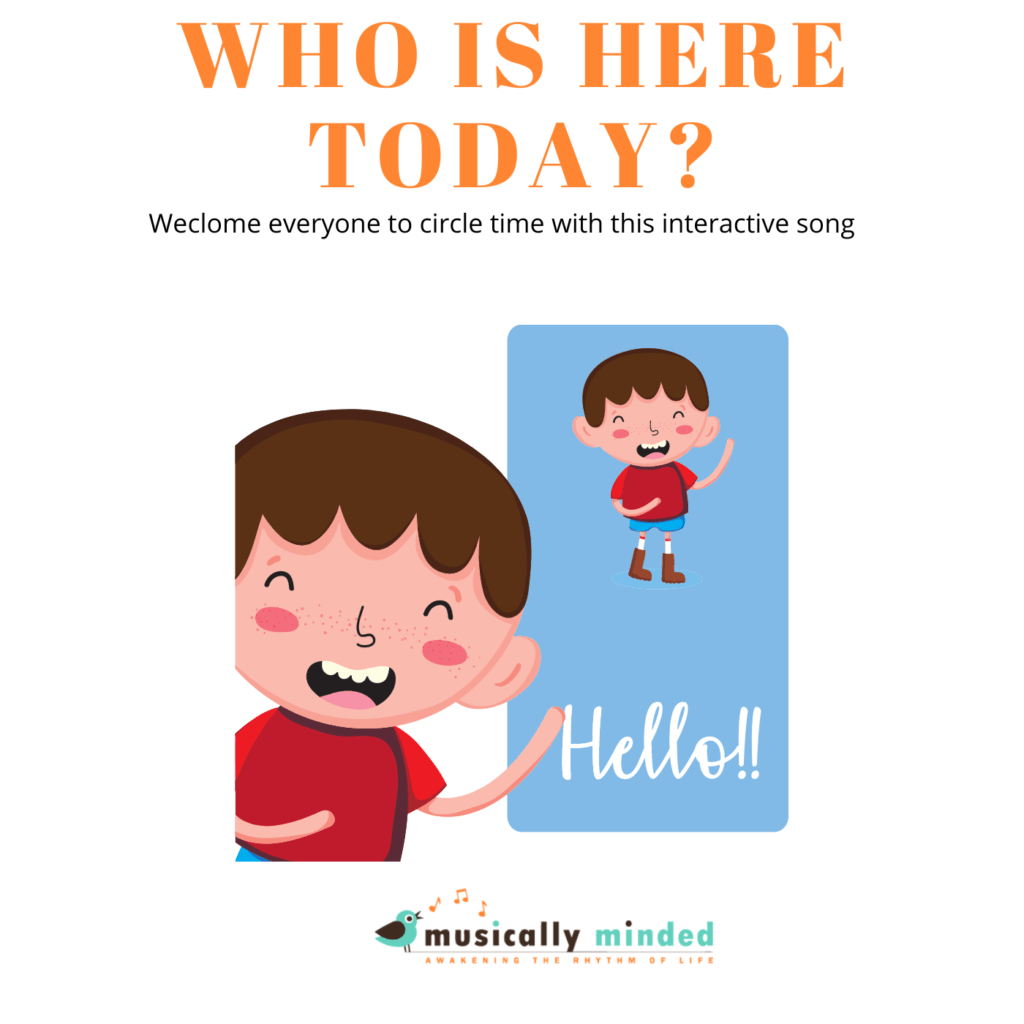 Hello songs are a valuable tool for creating routine in the classroom. While infants may not understand the idea of beginning and ending circle time, they will begin to recognize the song and anticipate what is to come next. This hello song uses name cues to gain the child's attention and to involve them in the activity. The child will recognize their name paired with eye contact and your happy facial affect, and understand that this is a positive experience. Sone children will participate immediately when given this kind of attention, while others may just look at you. Any level of participation is fine, so just let your students engage in a way that works for them.
How to use Who is Here Today:
Spread out some shakers and other small rhythm instruments in front of your class. If they don't pick them up, try handing them an instrument, but don't worry if they aren't interested in the instruments right away.
Pick up a rhythm instrument of your own while you sing the song, making sure to sing it to each child. Play the instrument in different patters , moving it around in front of the child to encourage visual tracking.
Encourage each child to play their own instrument while you are singing to them.
#2 Higgelty Piggelty Pop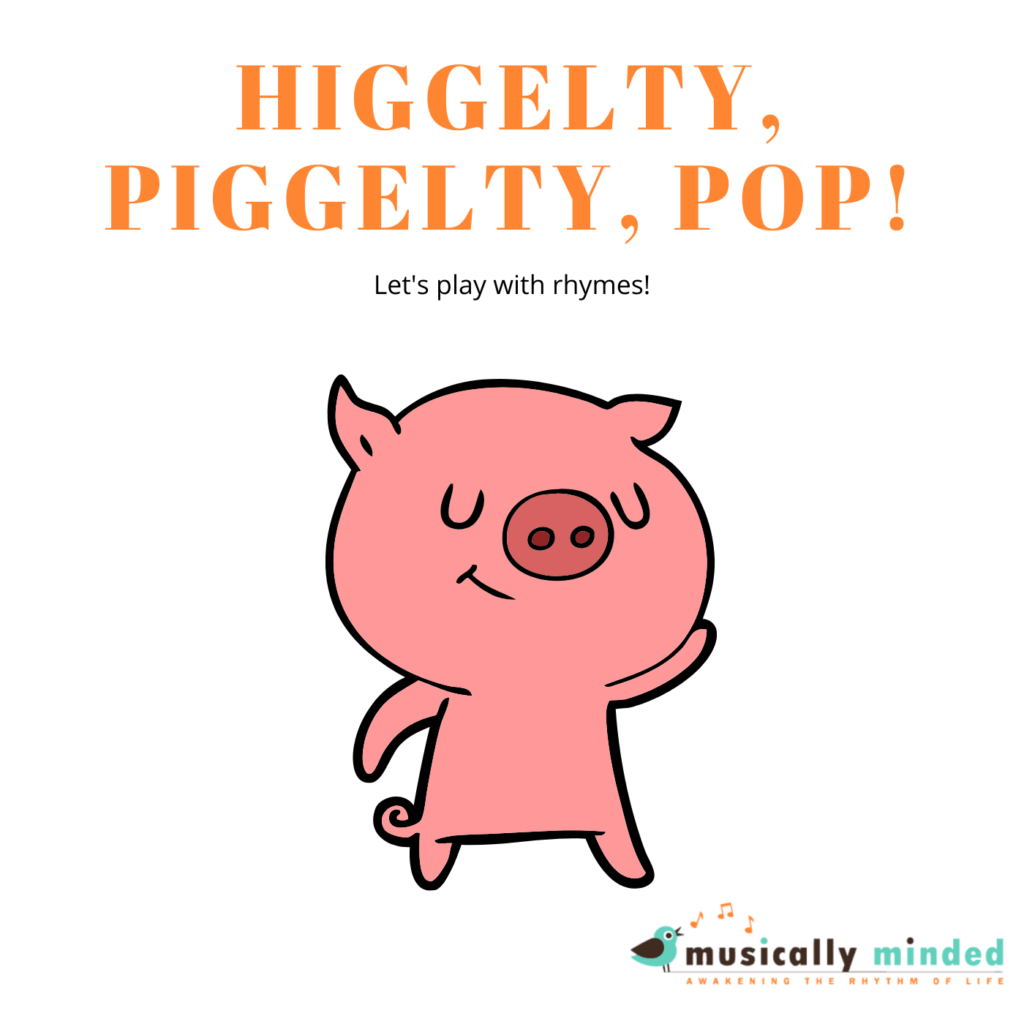 Scarves are a great prop to use with infants. Their bright colors and the way they flutter in the air will keep your infants totally entranced. Give each child their own scarf for tactile exploration and to place over their head for peekaboo. Some children may not like having the scarf over their face, so pay attention to their reaction to be sure they are enjoying the experience.
How to use Higgelty Piggelty Pop
Pass out scarves to each child, helping them hold the scarf in their hand.
Scrunch your own scarf into your hands, then toss it in the air while saying "pop". Watch your your students track the scarves with their eyes.
Begin the songs and encourage your students to throw their scarves in the air. You can also place a scarf over their head and pull it off on the word "pop" to turn this into a peekaboo game.
#3 Ladybug Jamboree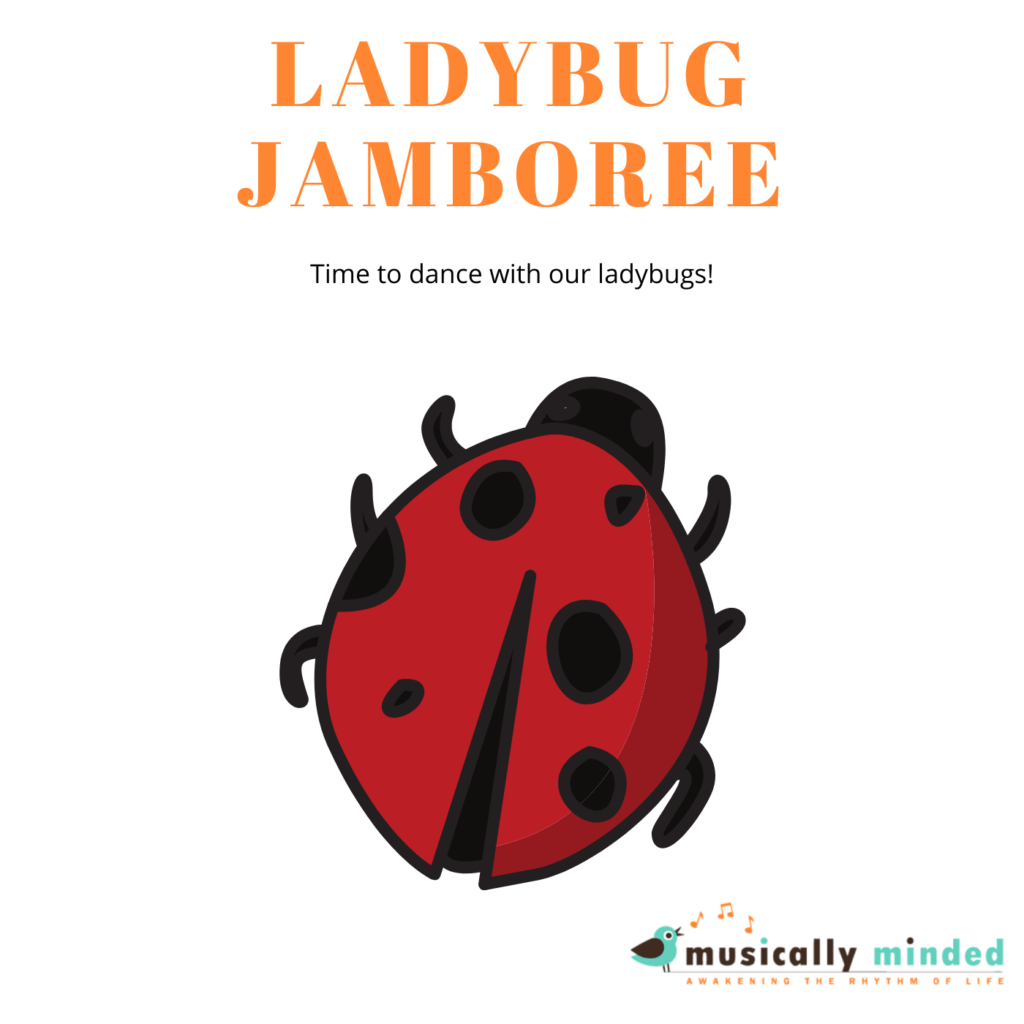 Ladybug Jamboree is a sensory experience using ladybug finger puppets. Walk the ladybugs over your infant's body to offer tactile stimulation. The ladybug will be a bright visual stimuli that is easy for them to track as you move it across their body. As your students learn this song, you might even notice them putting their ladybugs on other students to play along.
How to use Ladybug Jamboree
Begin by giving each child their own ladybug finger puppet. Help them hold it in their hand and let it fly around.
Walk your ladybug over different parts of their body, saying the body part out loud as you move the ladybug.
Begin the song, and move your ladybug across your infant's body when you hear cues in the song.
To help your infants participate, ask them questions like "Where are your toes?" or "can you show me your tummy?" then help them move their ladybug across their body.
#4 Whoa, Jack!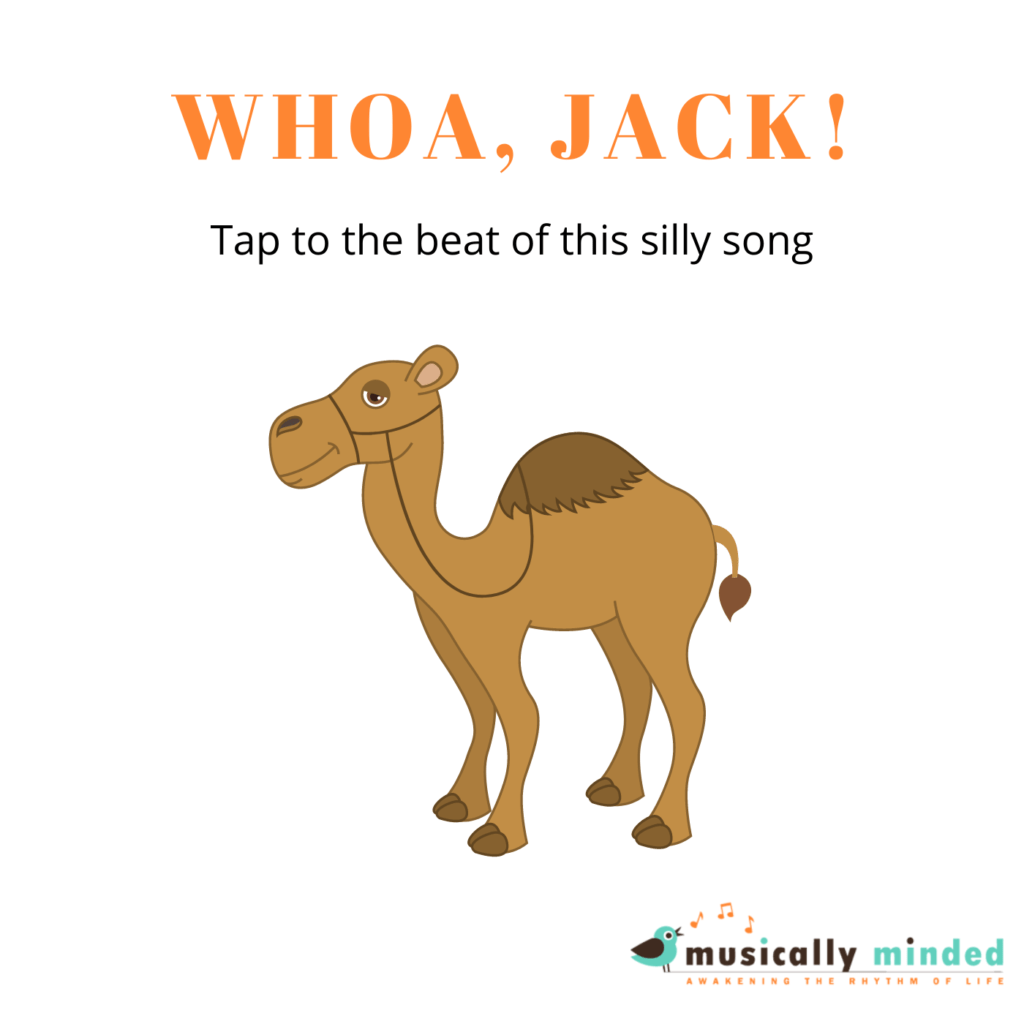 Lap rides are a great sensory activity to try with your infants. Just place them on your lap and bounce your legs to the music. Watch them light up as they bounce with you, helping you bond and build rapport with your class. Whoa Jack will get faster and faster, making this activity even more exciting and engaging for your little ones.
How to use Whoa Jack:
Place the infants in your lap. Have them facing you if they are older and have stronger neck muscles, or lean their back against your chest so you can support their body.
Bounce them along to the beat, and when you hear "Whoa, Jack!", lean them back or roll back with the child against your chest.
#5 Little Peter Rabbit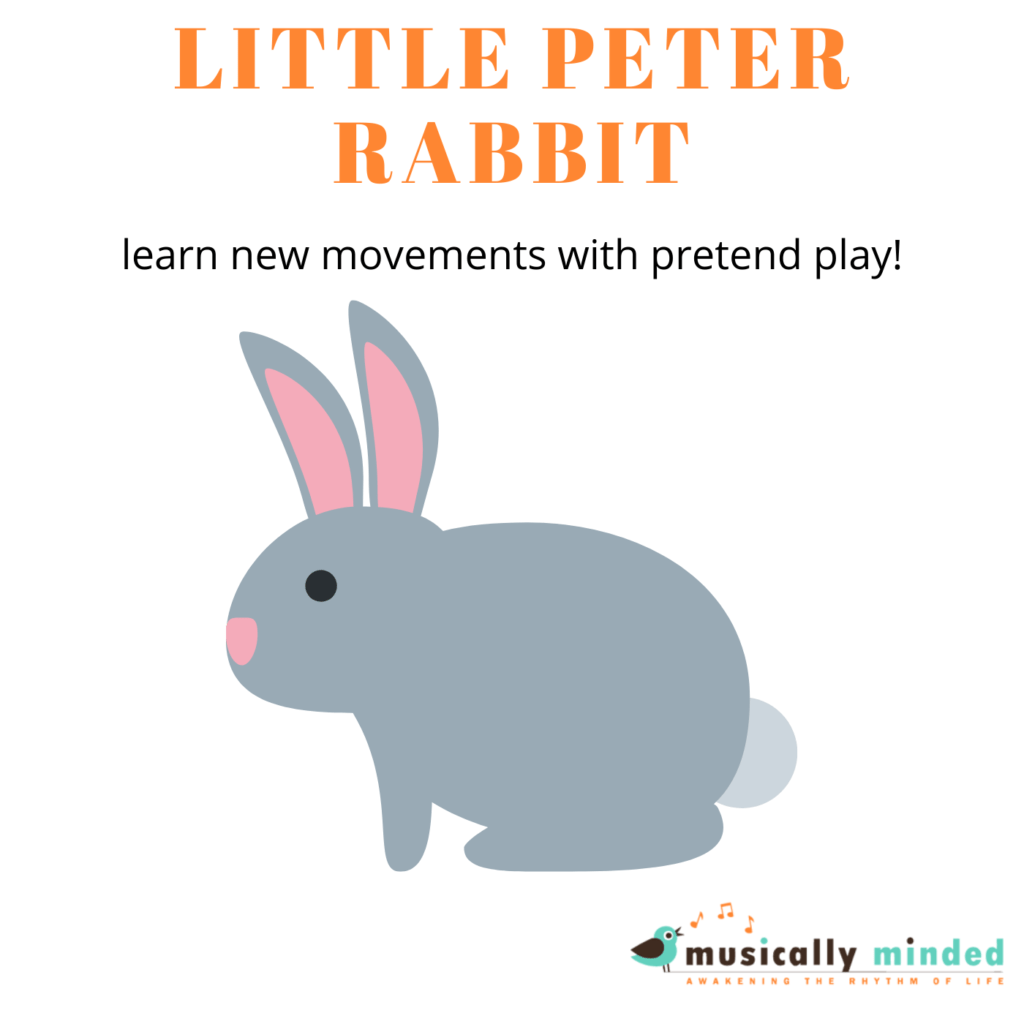 Little Peter Rabbit is a great movement songs you can try with your infants. With your help, they can bounce along like a little rabbit! This is also a great song to use with finger puppets. Bring them out and let your infants watch the rabbits hop along. Your infants are too young to understand pretend play, but the fuzzy rabbits offer great tactile and visual stimulation.
How to use Little Peter Rabbit
Begin the song and hold your infant under their arms and bounce them like a rabbit. Help them follow along with the different movements in the song.
If your infants are not interested in being bounced, give them each a rabbit finger puppet and encourage them to make their puppets run and jump. You can also have your own puppet hop around on different parts of their body.
Your infants will participate in a very different way than your older students. So don't be discouraged if you feel like you are just performing these songs for your infants instead of playing with them. This passive engagement is so valuable at this age, and once they begin to understand and anticipate what is happening, they will be more actively engaged in each song. Watching them learn and begin to participate is so exciting and rewarding, so just be patient and follow their lead. If you have any questions at all, leave them in the comments. We're always here to help!