Enroll your classroom ($75/month)
Enroll your child ($30/month)
Want to give your child all the benefits of music and movement without leaving the comfort of your home or school?
Check out Musically Minded's Virtual Music Classes!
There's no better time than RIGHT NOW!
No matter where you live, you can attend virtual music classes every week with Musically Minded.
We all know children LOVE music! From banging on drums to being soothed with a lullaby, it's not hard to miss the fact that music is a natural draw for young children.
They clearly know what's good for them because the benefits of music education are endless.
🌟music increases verbal skills and vocabulary through songs, poems and fingerplays
🌟music strengthens fine motor skills which they will need in order to ​​write, use a computer and perform other physical tasks, the benefits are endless
🌟music fosters body awareness and coordination through movement activities that get them up and moving
But when it comes to providing musical moments in the classroom, where do you turn?
YouTube?
If so, it's time for the real deal!
Enroll in LIVE music classes every Wednesday from 10:00-10:30 a.m PST and you and your kids will learn interactive sing-alongs, catchy rhymes, movement activities, storytelling and more! All of which develop both musical skills such as beat, rhythm and pitch and academic skills like counting, rhyming, letter sounds and vocabulary.
Enroll your classroom ($75/month)
Enroll your child ($30/month)
"One of my littles just said to me, 'I want to be like teacher Jocelyn when I grow up!'" We adore your class!"
-Mindi, PreK Teacher
Benefits of online music classes
Did you know that when children participate in a music class it ignites all areas of child development and skills for school readiness, including intellectual, social-emotional, motor, language, and overall literacy? It helps the body and the mind work together. Exposing children to music during early development helps them learn the sounds and meanings of words which will help them later learn to talk and read with ease!
LIVE, EXPERIENCED MUSIC TEACHER
Jocelyn Manzanarez has been teaching music class for 20+ years! Her experience working with a wide range of ages helps her to create meaningful experiences with music parents can feel great providing for their child.
SOMETHING TO LOOK FORWARD TO!
Routines are so important for kiddos AND parents. With so many outings cancelled, schedules are pretty bare. With a weekly music class, you and your child will have something to look forward to all week long!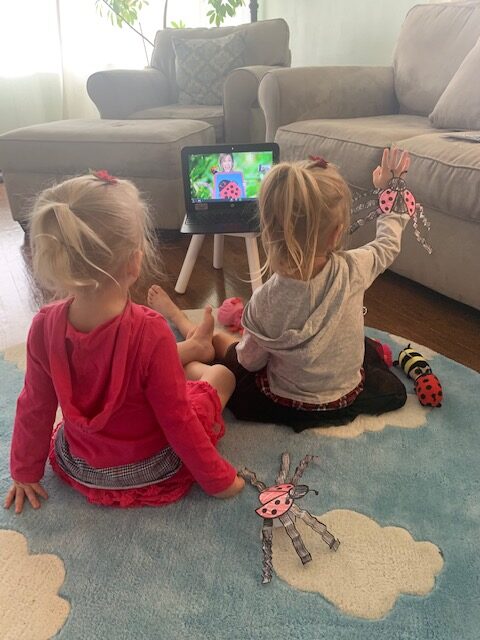 How It Works…
Your monthly subscription includes 1 LIVE Zoom Music class every Wednesday from 10:00-10:30 a.m. PST. Can't make it or want to watch it again? No problem, you'll get the replay shortly after class. You also have access to past classes as long as you stay subscribed!
Every Tuesday you'll receive the Zoom link for the Wednesday classes along with a list of suggested materials for your child to bring to class. The materials are always something easy you can find in your house and the song lyrics and recordings.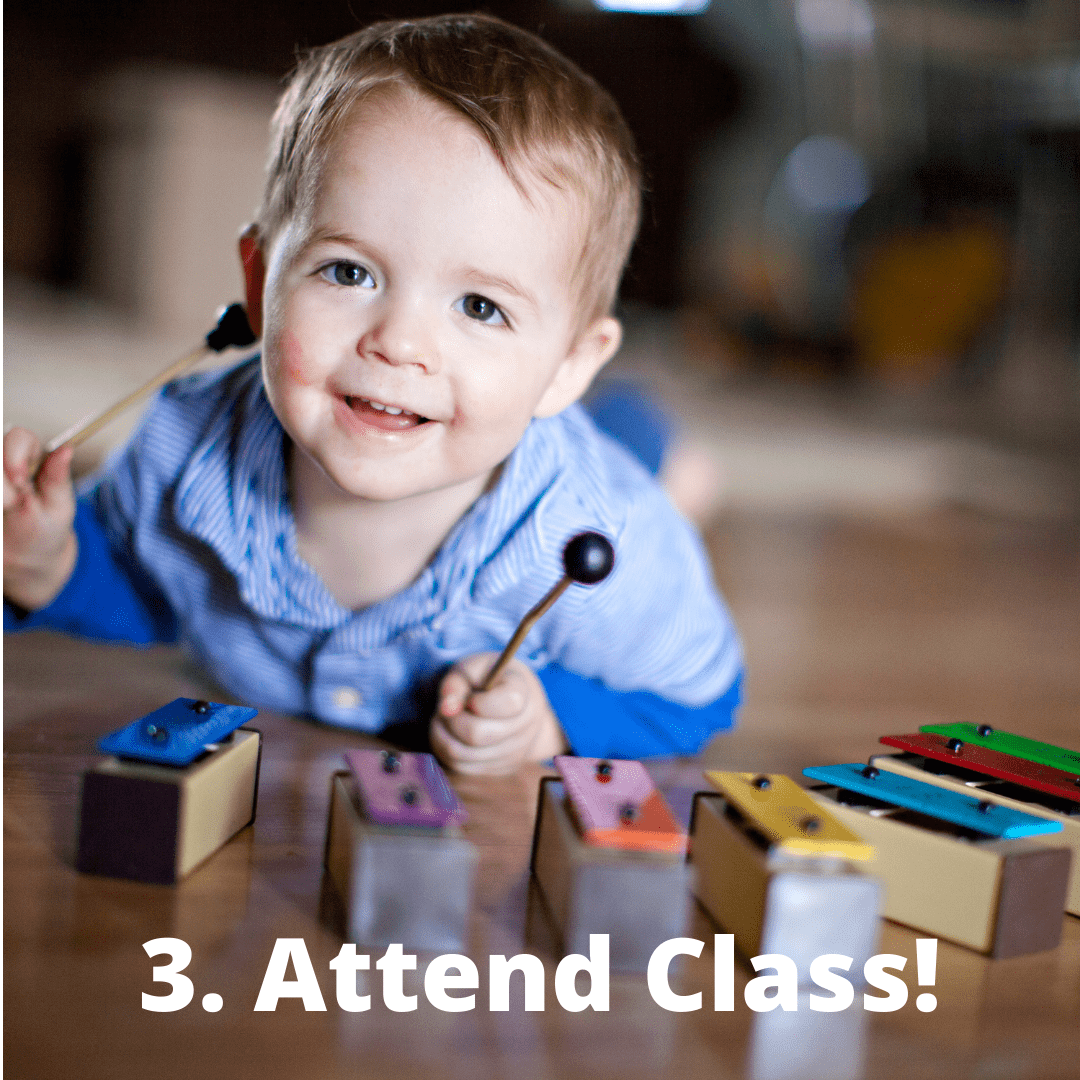 Log into the Zoom class on Wednesday morning then sit back or join in the fun with your child! Through singing, dancing, stories and more, they'll not only awaken their inner musician, but also gain valuable skills such as rhyming, vocabulary and gross motor skills.
Get your little farmhand ready, 'cuz it's time to drive down to Grandpa's Farm! In this activity your musician will learn…
*animal vocabulary
*focused listening
*self-control (it takes a lot to sit for more than 2 minutes!)
*animal sounds
*auditory discrimination (the ability to focus on one sound)
My child is ready for music!
My classroom is ready for music!
Want a FREE CLASS pass?!?
Not sure if your child would be into a virtual music class? There's no better way to find out, try a free class!
Simple email Jocelyn jocelyn@musicallyminded.net to schedule your FREE CLASS!
"All of my classes were on today and they were having so much fun!
Thank you!!!"
Shauna Barison, Owner, The Goddard School, Redmond, WA
Every Wednesday, your child will participate in a themed music class filled with singing, dancing, instrument play, stories and more from the comfort of your home.
Feel great knowing your child is receiving quality musical interactions from a trained professional. Use the time to relax and recharge, get work done or join your child for 30 minutes of fun!
With over 20 years of classroom experience, we know what it takes to get kids engaged AND keep them engaged. Oh, and they don't even realize they're learning because it's SO MUCH FUN!
When it comes to music, the benefits are abundant! Kids think it's fun, but parents and teachers know it's learning too!
♥Physical Skills: Build gross and fine motor skills, body awareness and internal tempo with movement activities just right for your little one's developing skills.
♥Math Skills: Number sense, pattern recognition and spatial awareness through songs and rhymes to foster their early math skills.
♥Language Skills: Sounds and meanings of words, increased vocabulary and language acquisition, rhyming, pitch and intonation for better communication skills.
♥Social/Emotional: Making music with others (even virtually) improves social and emotional skills. They learn to work together as a team and develop their sense of empathy with others. Researchers have found that when children play music together – from simple rhythms to larger group performances – they are better able to tune into other people's emotions.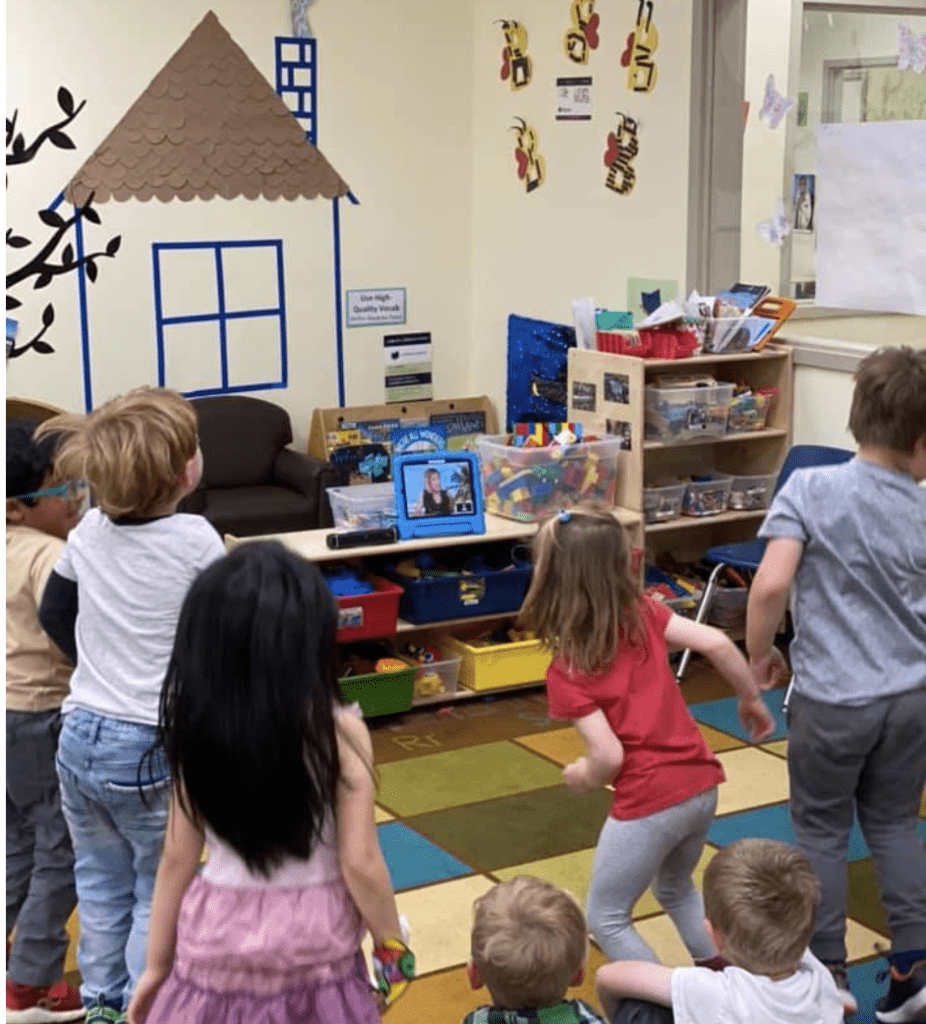 For over 20 years I have been teaching children through music. This has allowed me to see the positive impact music can have on their lives.
From social-emotional to academics and everything in between, music offers little ones the opportunity to explore their world in a fun and meaningful way.
I hope my weekly 30 minute music classes will leave you feeling great knowing you are providing your child with a quality experience that will help grow their body and mind all while having fun.
-Jocelyn
Enroll your child ($30/month)
Enroll your classroom ($75/month)