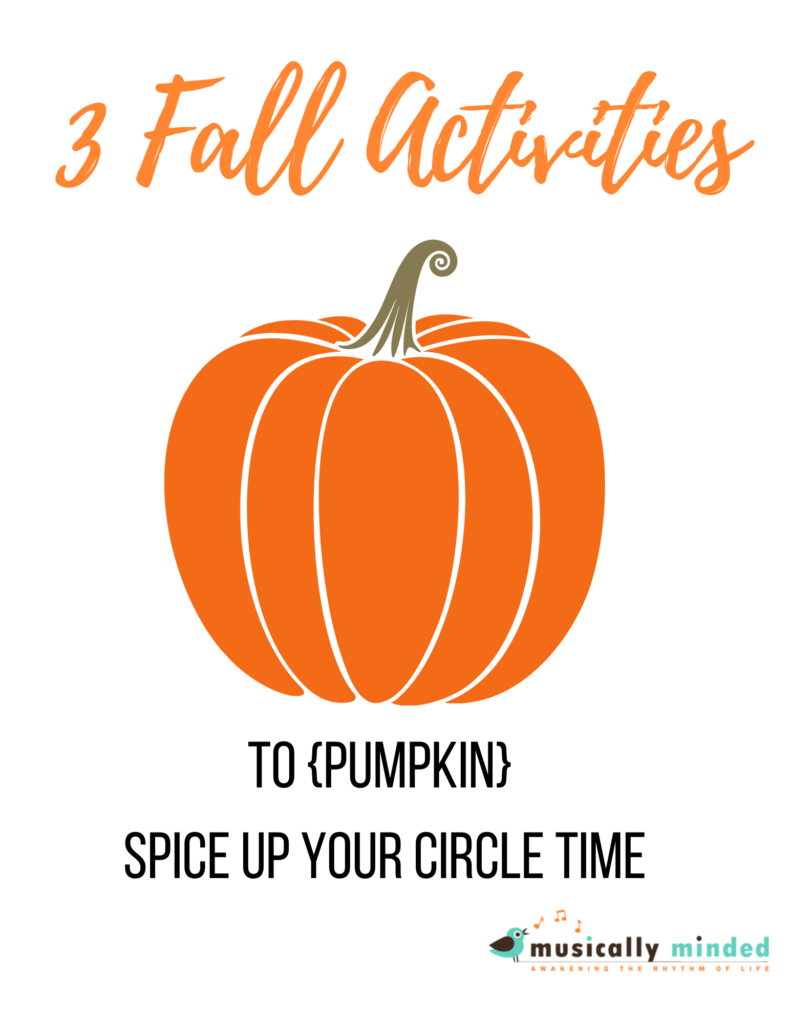 Tuesday marks the first day of fall and that means it's time to find some fall songs for circle time!
Because children will be seeing lots of fall colors and decor the next few months, they'll be especially interested in finding out how you just might be using that pumpkin at circle time.
While this might be interesting enough to get them to circle, keeping them there means providing activities that are actively engaging.
That's just what you'll find in the 3 activities below. You will need to source just one item for all 3 songs.
Do you know what it is?
A Pumpkin!
Either purchase a fake one at the dollar store or get yourself the real thing (I'd suggest choosing one on the small side so children can hold it).
Ready for the 3 fall songs for circle time? Be sure to read to the end to download all the lyrics and get your FREE pumpkin printable!
1. Walk Around the Pumpkin
Using the traditional tune, "The More We Get Together" makes this activity a perfect way to bring movement to circle time.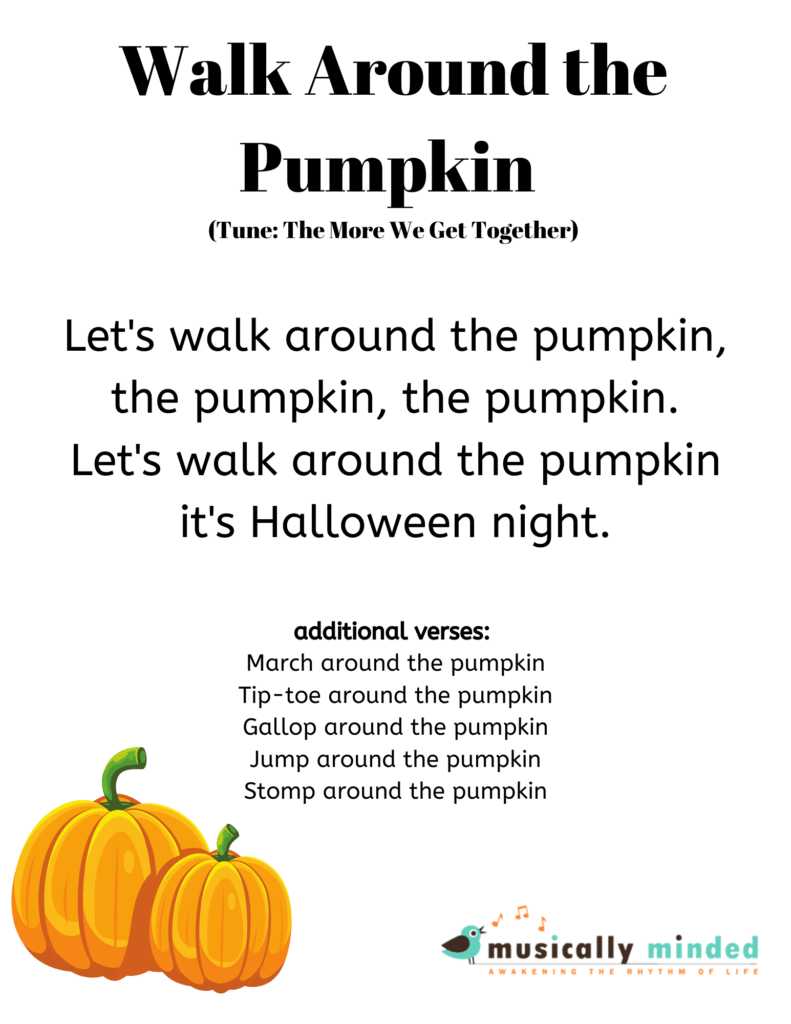 2. Who Stole the Pumpkin from the Pumpkin Patch
A spin on the traditional chant, "Who Stole the Cookie from the Cookie Jar" makes this activity a perfect one for fall.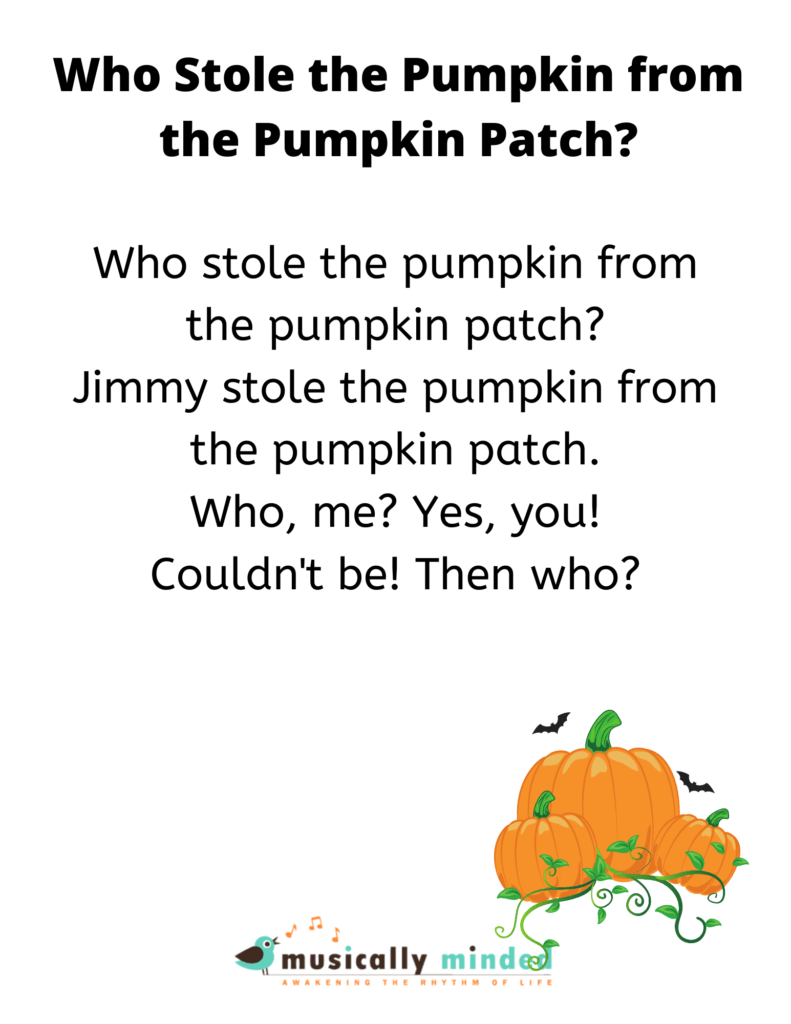 3. Pass the Pumpkin
Circle games are always a hit and this one is no exception! Children may take awhile to get used to the idea of keeping the pumpkin moving and not holding it the entire time. But with practice they'll realize it's fun even if it
doesn't "stop on you"!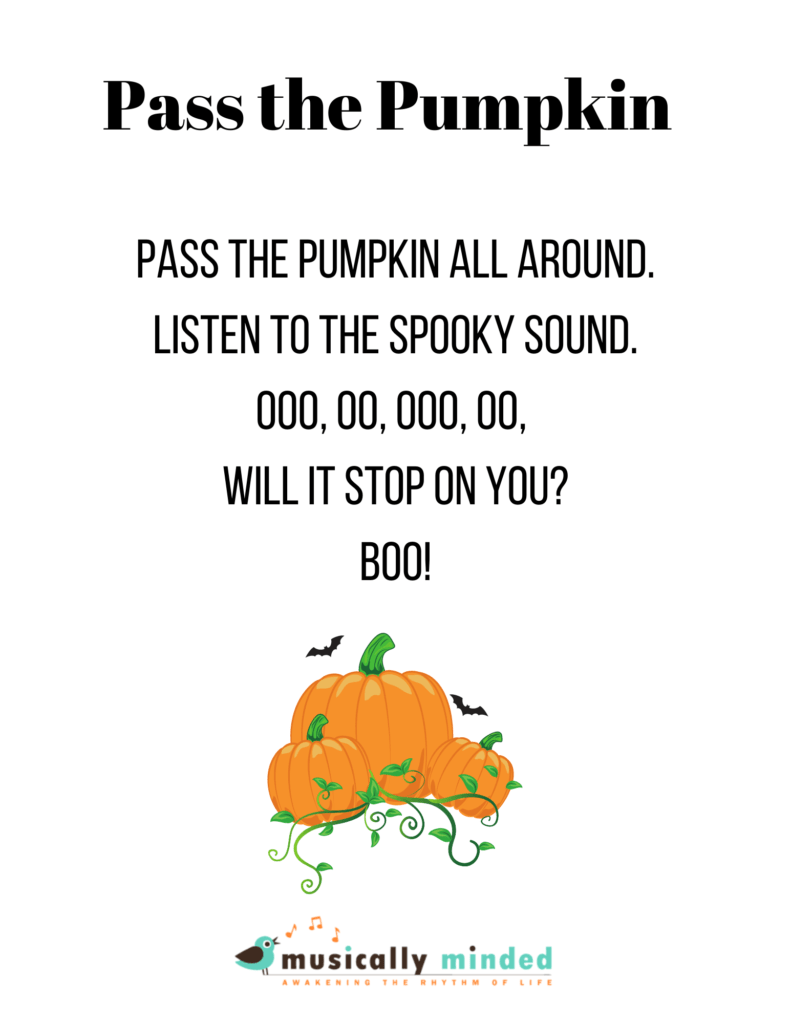 Get the Song Lyrics Below!
Keeping lyric sheets for songs in one big binder categorized by season and theme is a great way to always have new and familiar songs at your fingertips. Download the lyrics for these fun songs below!
Free Songbook!
"10 SONGS EVERY CHILD SHOULD KNOW"
Free Ebook!
7 secrets for Circle Time Success
Tips and Tricks to turn CHAOS to CALM