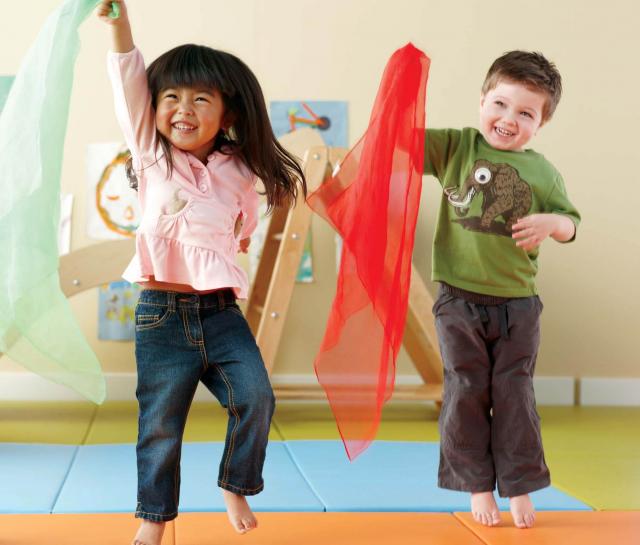 Mondays with Laura
9:30-9:55 Tod 1A, 3A
10:05-10:30 PS1A
10:40-11:05 PS 1B, 2B
11:15-11:40 KP 1, 2, 3
Tuesdays with Rosie

9:30-9:55 - Twos 1B, 3B, 4B
10:05 -10:30 - Twos 3A, 4A
10:40-11:05 Twos 4A
11:15-11:40 - KP2
Wednesdays with Elizabeth
9:30-9:55 Tod 4A
10:05-10:30  Tod 1B, 3B
10:40-11:05 Twos 2B, 4B
11:15-11:40  PS3B
Welcome to the homepage of Redmond Bright Horizons! We are so excited to share with you what's happening this month in music.
Laura's Class:

Theme: Transportation
Class Instruments : Sand Blocks and Finger Cymbals
Sharing Instruments: Railroad spikes
Summary: This month we are singing, playing and moving to songs all about transportation. We will use our sand blocks to imitate different types of transportation, and play finger cymbals while we ride the fire truck. We'll also enjoy familiar children's songs like Little Red Caboose, The Wheels on the Bus, and I've been Working on the Railroad. We will sing two musical stories: We All Go Traveling By and either Magic Train Ride or the Wheels on the Bus depending on the age of the class.
Activity for home: We are starting each class by singing and doing the motions for Little Red Caboose. Lyrics are included below. Another favorite is Laurie Berkner's Airplane Song. This is a fun movement song which also allows for the kids to use their imaginations.
Little Red Caboose
Little red caboose, chug, chug, chug
Little red caboose, chug, chug, chug
Little red caboose behind the train, train, train, train
Smokestack on its back, back, back, back
Comin' down the track, track, track, track
Little red caboose behind the train. Choo! Choo!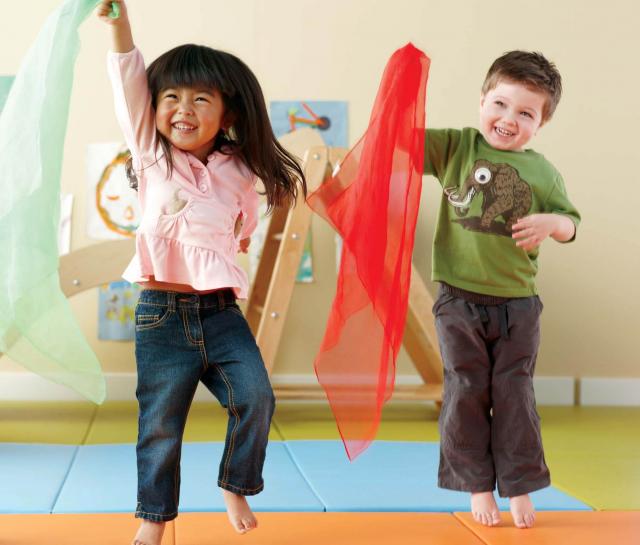 Tuesdays with Rosie

9:30-9:55 - Twos 1B, 3B, 4B
10:05 -10:30 - Twos 3A, 4A
10:40-11:05 Twos 4A
11:15-11:40 - KP2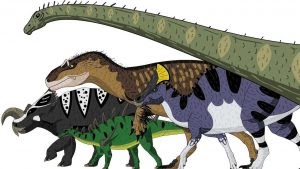 Theme: Dinosaurs 
Children are always fascinated by the world of dinosaurs. In this unit they'll get to be paleontologists, digging for and examining dinosaur skeletons while singing a catchy tune. We'll move about, stomping, shaking and roaring to songs about dinosaurs. Using our hand drums, we'll practice dynamics and tempos and do some skat singing with our dinosaur hand puppet, Jazzasaurus. 
Sharing Instruments: Turtle Calimba, Frog Guiro, Agogo
Class Instruments: Hand Drums, Castenets, Dinosaur Finger Puppets
Activity for Home: 
Dinosaurumpus by Tony Mitten is a great musical read.  The rhythm of the phrases lead to song. You can keep a steady beat while chanting the words, make up your own tune or listen to this musical example by Music Sparks for inspiration.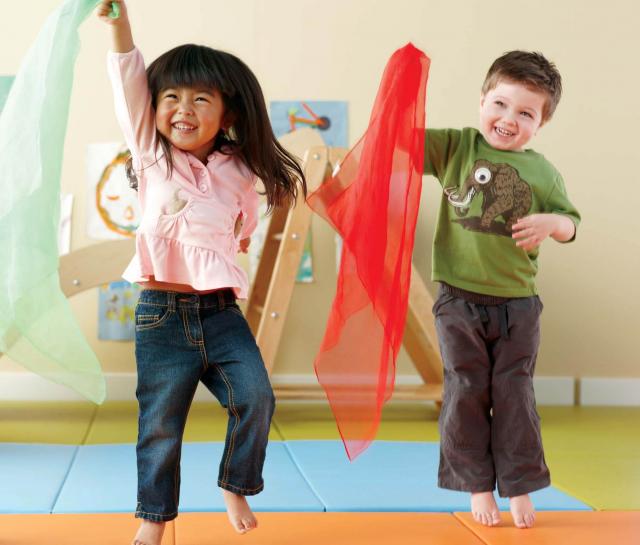 Wednesdays with Elizabeth
9:30-9:55 Tod 4A
10:05-10:30  Tod 1B, 3B
10:40-11:05 Twos 2B, 4B
11:15-11:40  PS3B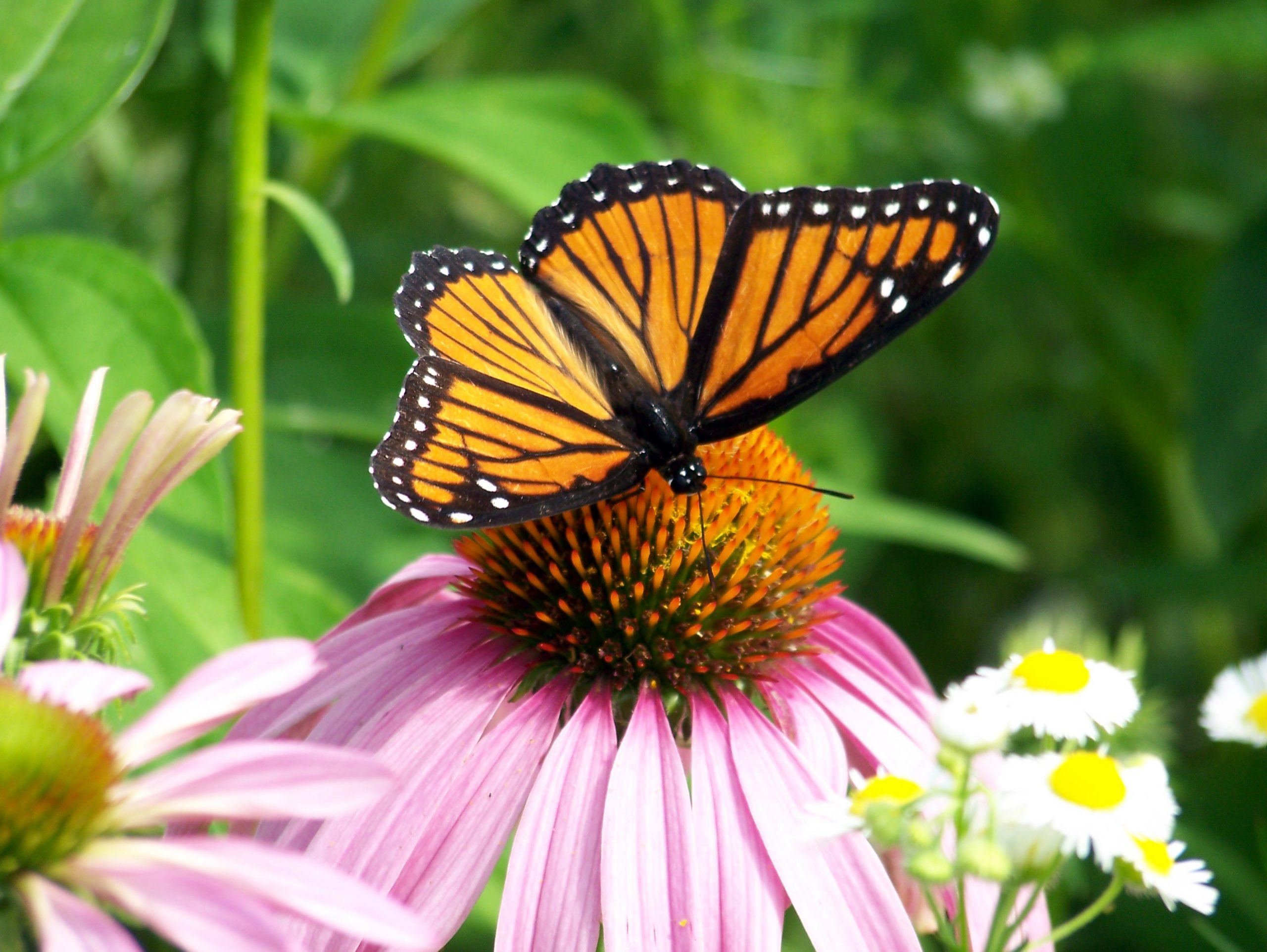 Theme: Bugs and Birds
Unit Summary: Spring-time is almost here, and the warmer weather brings some critters along with it! We will play clatterpillars (instruments that look like striped caterpillars that clatter as they move), cricket guiros, a seed rattle, and a log drum. We will play with all kinds of puppets as we move like the bugs do and sing some new and familiar songs.
Instruments for the month: Clatterpillars, Log drum, seed rattle, cricket guiro
Books: 5 Little Ducks, Itsy Bitsy Spider, Spider on the Floor, The Very Hungry Caterpillar
Activity for home: To reinforce the life cycle of the butterfly, try this fun song! Click here to download the book to read/sing with your Budding Beethoven.
Butterfly Cycle (to the tune of Up on the Housetop)
First comes the butterfly and lays some eggs,
Out comes a catterpillar with many legs.
Oh, see that catterpillar spin and spin.
A little chrysalis to sleep in.
Oh, oh, oh, wait and see.
Oh, oh, oh, wait and see.
Out of the chrysalis, my oh my,
Comes a beautiful butterfly!